The process of a pregnancy and giving birth has a hugh influence on the development of the baby.
During this time certain problems may arise.
What can we understand under 'problems during pregnancy and/or giving birth'?
position of the baby during pregnancy and giving birth (stargazer, breech location)
initiating the birth, pushing on the belly
a very difficult birth or giving birth to soon
problems with the umbilical cord
medical interventionn during birth (ventouse, cesarean section, …)
prematurity
…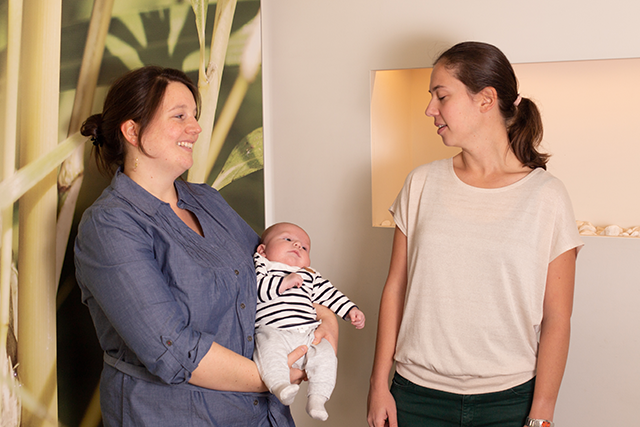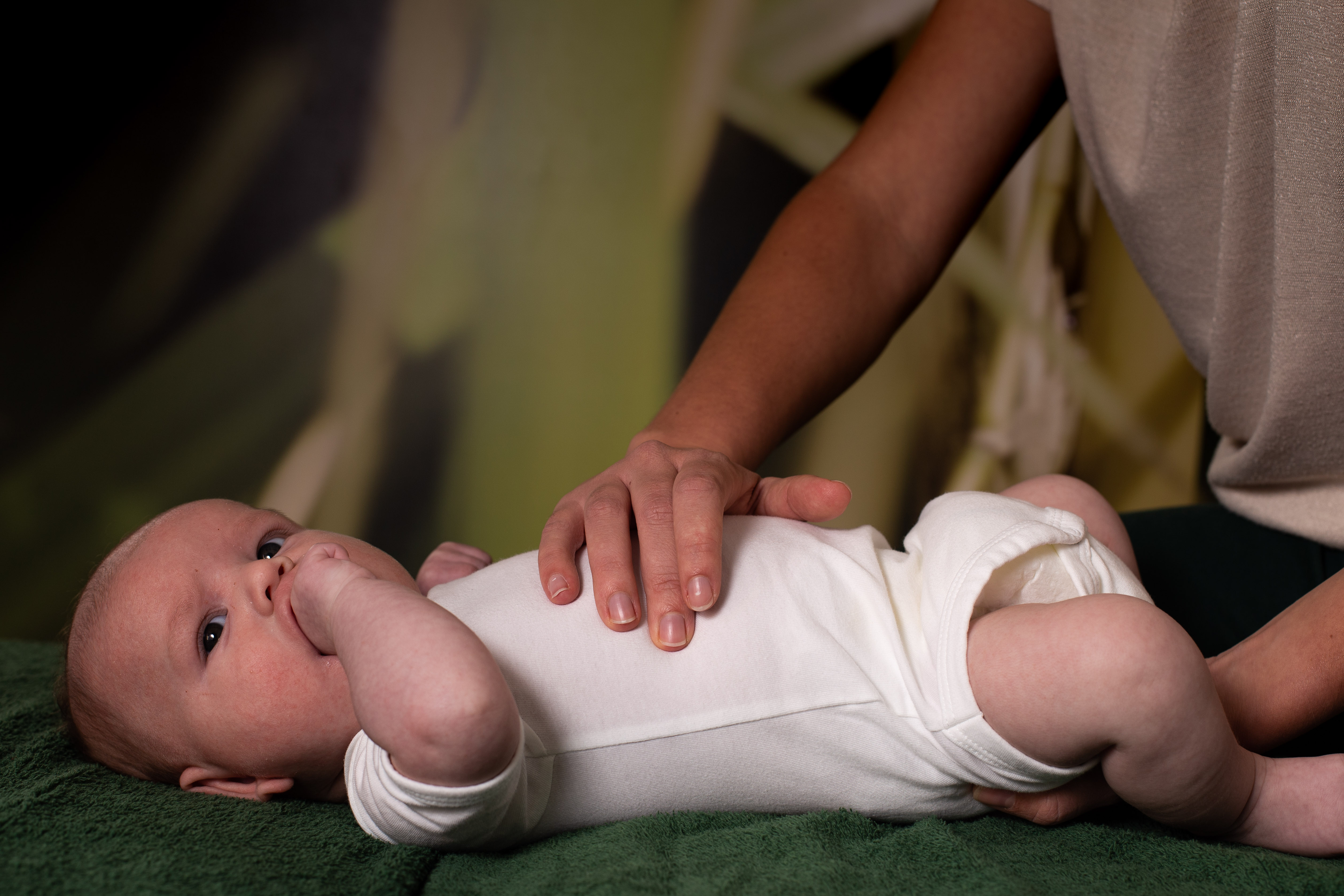 These problems can cause specific complaints.
preferred attitude– fe: always looking to the same side
(hidden) reflux – difficult burp – often hiccup
cramps – diarrhea – constipation
frequently crying – cry baby
difficulties with feeding, both breastfeeding as artificial food
suction- and swallowing problems
sleeping disorder – not wanting to lay on the back
being restless – often being scared
crossing over
asymmetrie of the skull or face
…
Even without any specific complaints it is advisable to have a control treatment of the newborn, and this from about 6 weeks after birth.