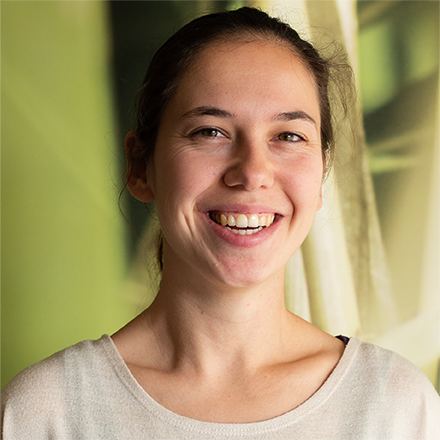 Laura Lemmens
Wie is Laura Lemmens
Sinds december 2015 versterkt Laura het team van Enerki te Dilbeek, dit combineert ze met haar praktijk in Roosdaal.
In 2010 behaalde Laura haar diploma osteopathie (D.O.) aan The International Academy of Osteopathy in Gent. Haar bachelordiploma (Bachelor of Science with Honours in Osteopathic Studies) werd uitgereikt door de University of Wales te Cardiff.
Naast volwassenen kunnen ook zwangere vrouwen, baby's en kinderen bij Laura terecht voor een aangepaste behandeling.
Voor deze specifieke doelgroepen volgde ze verschillende gespecialiseerde bijscholingen.:
2011 Urgentietechnieken in de osteopathie
2012 Journée scientifique: quels aliments pour la femme enceinte
2012 Pathologieën en differentiaaldiagnostiek bij baby's
2013 Darm en immuniteit
2013 Welke gegevens tijdens de zwangerschap/geboorte kunnen ons wijzen op een eventuele osteopatische problematiek
2014 Pediatrics for Osteopaths
2016 Safety in de pediatrie
2017 – Osteopathie bij baby en kind: the essential – De Ruyck Hanne (osteopaat DO – BSc, België) – The Practice Academy
2018 – Pré-orthodonthie pédiatrique en osteopathie – Kaluzny T. (osteopaat DO, Zwitserland) – Sutherland College of Osteopathic Medicine
2019 – First Breath – Nusselein Hanneke (osteopaat DO) – Still More
2019 – De primaire levensfase van het kind – Verdult Rien ( psycholoog-psychotherapeut) – Still More
2019 – opleiding tot reflexintegratietherapeute volgens INPP –  Peeters Marianne – Institute for Neuro Physiological Psychology, Chester (UK)